Doha Modern Palace Project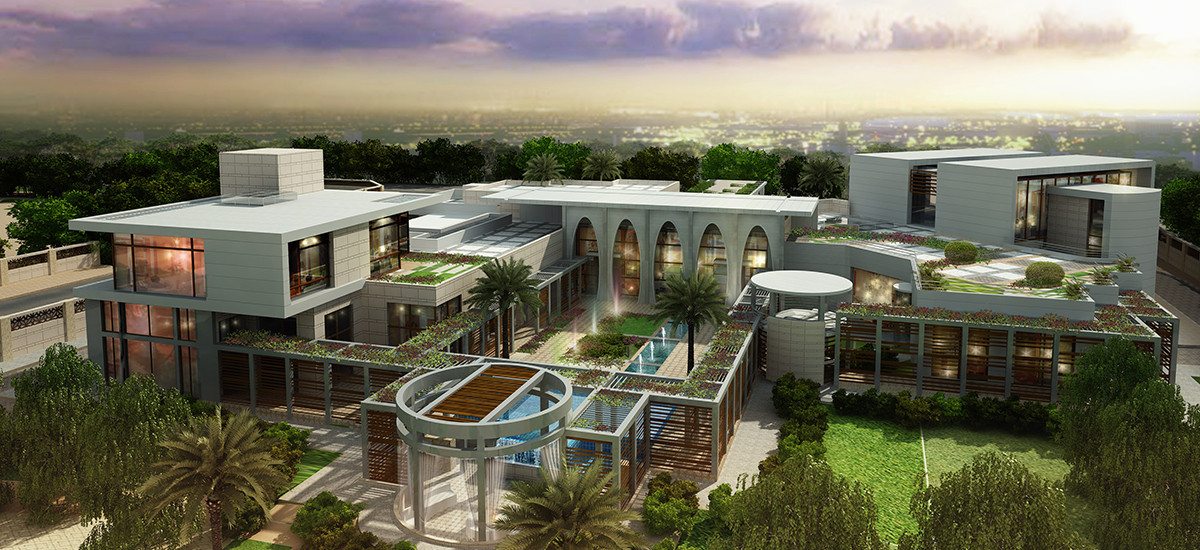 Doha Modern Palace Project
PFM will give you good service
This big Palace is located in Markhiya area, near to West Bay, Doha, Qatar. It occupies 16,000 m² of land. The interior area is 11,000m². It consists of two swimming pools, a majilis area, guest house, and the main palace.
We have taken on all of the exterior and interior construction work; including updating the pre-existing design. From the autumn of 2018, we started the installation work.
Our first step of work was to improve the interior designs based on the previous one; from Italy. Which was considered too elaborate. After deep communication with the client couple themselves. We offered several proposals to meet their requests. The clients were very happy and satisfied with the new style. In October of 2018, we sent the first 8 workers to start with the interior gypsum wall installation. Followed by 5 workers for facade wall cladding, and 4 workers for window installation. All the materials were shipped from China. Including all the tools, steel frames, marble, granite tiles, plaster powder and so on.
The project is still under construction. PFM puts all it's effort into fulfilling the satisfaction of the clients demands. We do our work with honor!
Time:2019
Location: Doha,Qatar
Duration: 6 Months(still under construction)
Area: Total 160000 m², Interior area is 11000 m²
Material: G682 granite, Cherry blossom granite,Volakas white marble, Italy botticino classico, Wood flooring,Ceramic tile,Diatom mud
Application: Basement,Ground floor,First floor,Exterior wall,Swimming pool