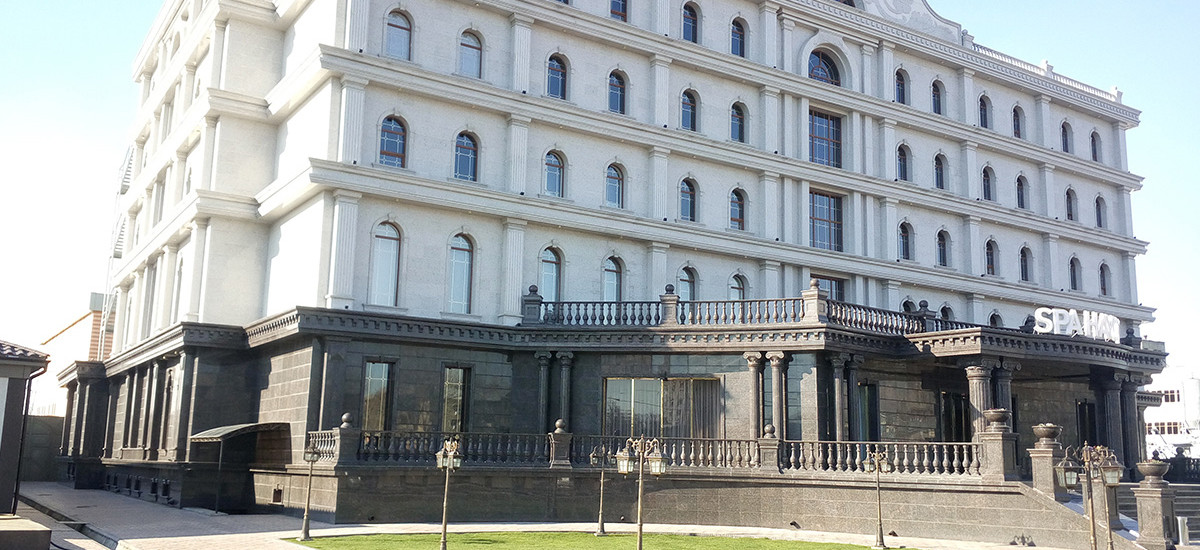 Tajikistan SPA HAYOT
PFM will give you good service
Spa Hayot is one of Tajikistan's most famous luxury spas. The building's exterior wall has a total area of 5,000 m². This project used a multitude of granites; slabs, pillars, stone lines, and sculptures. The quality of the materials went through the PFM quality control program.
PFM sent 45 skilled workers, and a project manager to guide and implement the on site installation. The building was completed and was consistant with it's professional, high-efficiency, and estetic stone work. This is a constant theme on how PFM completes it's projects.
The PFM CEO, Susan Chen, was invited to attend the opening ceremony. She was praised by the President of Tajikistan, and other dignitaries; about design, quality of materials, and craftmanship.
Time:2015
Location: Dushanbe, Tajikistan
Duration: 4 Months
Area: 5000 m²
Material: Tan brown granite, Chinese white granite, Mother pearl mosaic, Volakas white marble
Application: Exterior facade, Sauna room, Leisure room, Fitting room, Shower room, Stairs