WORLD TOP LUXURY PALACE CREATOR
LUXURY GALLERY
Semi-precious stone are a luxury and highly valued. We can transform agate, quartz, gem stone, and jasper stone into art. These luxury semi-precious stones, particularly the translucent varieties, can be lit-up from behind, create unique color effects and add original touches to a room. PFM's luxury stone collection will open your mind to what is possible.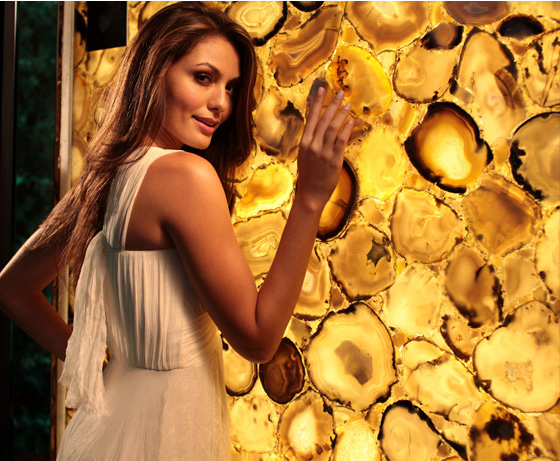 SEMI-TRANSPARENT AGATE
Natural crystal agate has many distinctive styles and patterns; each of which is unique in it's own character. PFM can design and shape customized semitransparent agate stone to bring your home a unique and luxury visual sense. PFM creates luxury spaces for every location, from private residents, commercial properties, and/or public spaces.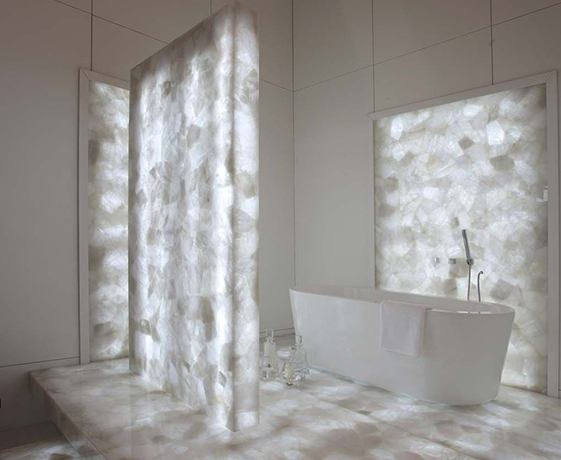 NATURAL QUARTZ
PFM's quartz is known as A natural precious stone of endurance. With a long lasting shine and ability to be backlit. Semitransparent quartz makes it the perfect choice for any elegant design. PFM's quartz slab has a smooth and polished surface with excellent heat and chemical resistance.
INSPIRATION
Luxury semiprecious stone's inspiration is constantly being renewed to embellish many interior areas. Whatever look or feel you want, we have got the product to achieve it. We are a reliable and well known name in this sphere of semiprecious stones, agate, and quartz.
SEMI-PRECIOUS STONE
By virtue of the nature of these precious stones; each of which is different in texture and color. PFM can offer a variety of luxury stones, semiprecious stones, crystal, agate, and quartz as unique options. We create luxury spaces in many countries, from from private residents, commercial properties, and public spaces.