Wood Flooring Inlay Gallery
BRINGS NATURAL BEAUTYU INTO YOU HOME
WOOD INLAY
PFM have always been dedicated to making innovative wood medallion inlay products. Our parquet floor is available in many modern patterns as well as classic European styles. PFM parquet wood flooring uses different materials - woods, metals, and marbles, blended together in all possible manners, to create unique floors, and accessories. PFM's parquet flooring is astonishing compared to the ordinary hardwood floor.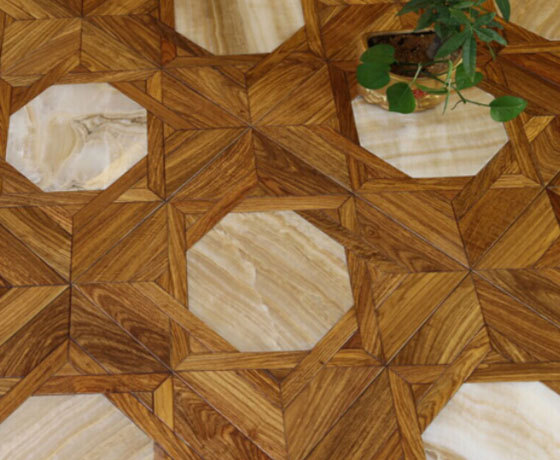 WOOD FLOORING WITH STONE INLAY
The effort to create wood inlay with stone is significantly bigger than with the common wood plank floors or parquets. Today, these inlays can be created from different woods, natural stone, and even cement. To achieve modern compositions. Here we've picked the most delicate and modern looking inlay design ideas.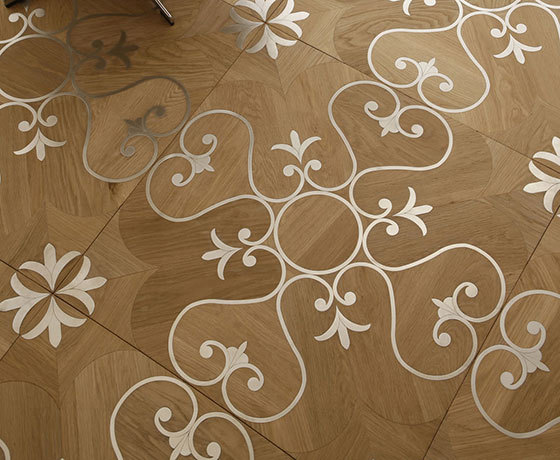 WOOD FLOORING WITH METAL INLAY
The inlay wood flooring can be considered the most exquisite, and luxurious flooring design. These inlays are created from wood, and steel or bronze, to achieve modern compositions. It is done by experienced craftsmen; by hand. The metal inlay concept provides an opportunity to create extraordinary interiors for homeowners.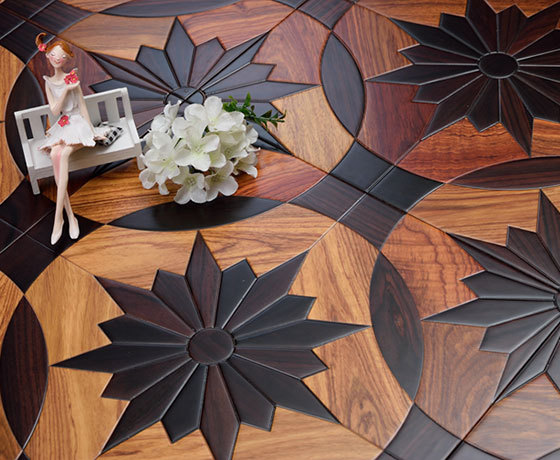 WOOD FLOORING WITH WOOD INLAY
The natural material wood flooring inlay gives every room a sense of warmth and homeliness and provides the ideal basis for tasteful, style-conscious furnishing. PFM'S Real wood Medallions are the soul of real wood flooring. We can deliver the best quality inlays available at a pricing you can appreciate. We have negotiated with the most skilled craftsmen to be able to pass the savings on to you.
INSPIRATION
Wood flooring inlay designs are constantly being renewed to embellish interior designs. Inspired by your dream design or to be inspired by our design team.
WOOD INLAY PATTERN
We specialize in multi-layer solid wood flooring that can be inlaid with stainless steel, brass, shells and marble. Decorative parquet flooring has become the mainstream of the wood floor market, relying on changing colorful colors, craftsmanship, personalized fashion The design quietly changed the impression that the floor left people with inflexible and indifferent attitudes. In Europe and the United States, the Middle East quickly launched a sales boom.