Custom Mosaic Tile Design & Fabrication
Custom Mosaic Tile Design & Fabrication

FREE CONSULTANCY

BUDGET FRIENDLY

GET A QUOTE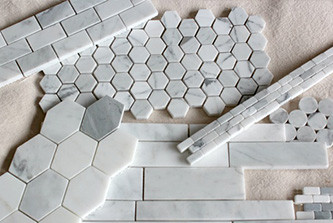 NORMAL MOSAIC TILES
PFM can offer different kinds of mosaic with various materials. Including colorful glass mosaic tiles, natural stone marble mosaic, luxury shell mosaic, high-end wooden mosaic, durable metal mosaic, giving you more options to select from.
view more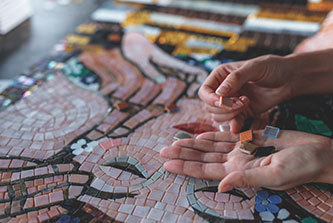 CUSTOM DESIGN ANY MOSAIC
PFM is the expert of authentic handcrafted mosaic art. Enriched ancient designs through modern creativity. We preserve historical techniques and at the same time use advanced equipment associated with the mastery of mosaic design, interpretation, and assembly. Every material is cut and placed by hand. So that the curvy lines and the details in colors and patterns are respected and highlighted.
view more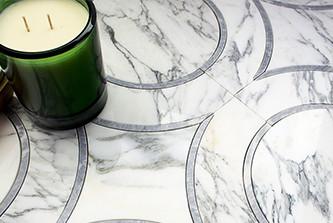 WATERJET MOSAIC TILES
PFM offers on site Waterjet Tile and customized mosaic design fabrication service. Create your own mosaic and waterjet designs with marble, quartz, glass, metal, the possibilities are virtually limitless. We can assist you with your design from concept to completion, resulting in your own beautiful mosaic design. With practice of many years and hundreds of projects. We believe that we can design and manufacture what you want.
view more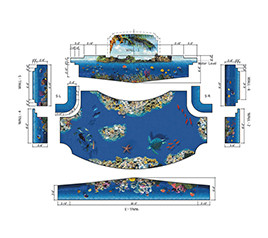 PROFESSIONAL DESIGN
The brilliantly talented, design savvy team of PFM specializes in helping you customize unique mosaic design that will make your construction more distinctive. We will collaborate with you to transform any idea and requirement you want into a custom mosaic feature.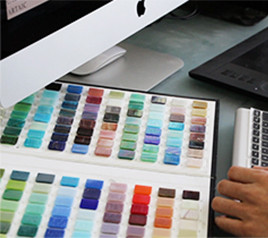 EXTENSIVE TILE SELECTION
Our experienced staff will help you navigate our diverse material selection to find the right one for the budget, performance, demands, and overall aesthetic of your project. We provide free, project specific samples. So you can coordinate finishes and impress clients.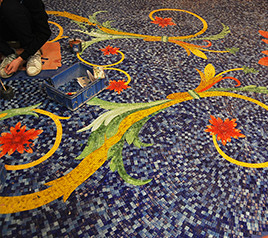 HIGH-EFFECTIVE PRODUCTION
Our modern factory system and advanced automatic production equipment as well as skilled worker can assemble custom mosaics more precise. Strong production capacity ensures the mosaic production will be delivered on time.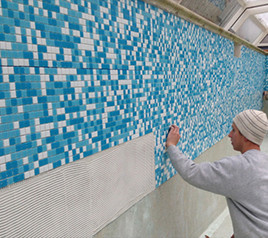 INSTALLATION FRIENDLY
PFM mosaic products are easy to be installed. We have a professional and skilled installation team who can provide guidance for your projects. PFM's super talented team is competent in various styles of mosaic products.
Mosaic
Installation Process
1. Skimming

The installation surface must be smooth and clean to ensure proper installation.
It may be necessary to lay a thin layer of setting material on the surface to ensure that it is ready for the tile.
Allow 12 hours to dry if layer of setting material is needed.

NOTE: A waterproofing/anti-fracture membrane needs to be applied to the uniform surface if the mosaic is to be submerged in water, or if anti-fracture or crack isolation properties are necessary. This typically consists of rolling or spraying a liquid, rubbery membrane onto the uniform surface prior to mosaic installation. Please follow manufacturer's instructions on waterproofing membrane application.

2. Guide Lines

Measure the space in which the mosaic is being installed to determine the best fit for your tile.
Use a straight edge and level to help you align the tile as you work.
Construct a grid on the substrate that is equal to nine sheets of the tile.

NOTE: Be sure to account for the spaces between each sheet of tile when measuring.

3. Applying Setting Material

Mix setting material.
First coat:apply setting material with the smooth edge of a trowel to a section no larger
Than one section of the grid.
Second coat: create even ridges in the setting material by "combing" the material with the notched edge of the trowel.

4.Installing the Tile

The sheets of mosaic have a clear tape covering on the front face of the tile. This allows the mosaic design to be seen during installation.
Apply the backside of each sheet into the setting material, with the tape side face out.
Using a float tool, tap across the surface to adhere the mosaic securely into the setting material.

NOTE: The space between each sheet of tile should equal the space between each individual tile.

5. Securing Mosaic Sheets

It is important to create a secure bond between the tiles and the setting material.
Using the float tool tap across the surface to adhere the mosaic securely.
This also ensures the final exposed plane of the mosaic is consistent and uniform in height.

NOTE: Be sure to account for the spaces between each sheet of tile when measuring.

6. Adjusting Spacing

This can be a time consuming process, but is important to ensure a professional installation.
Adjust while material is still wet.
Adjust any tiles that are uneven and ensure that all gaps are of equal width and height. Do this by cutting through the clear tape and moving tiles with a small trowel.

7. Grouting

Grout can be applied to a clean, dry surface. (See Step 8 "Expansion Joints")
Before applying grout be sure that the mosaic surface is clean and all clear tape is removed from the tiles.
Peel tape in a diagonal motion.
Thorough cleaning may involve removing excess setting material from the mosaic's joint with a knife, as well as cleaning off all dust and particles.
Spread grout from the bottom up in a diagonal direction using a small trowel.
Squeegee in the opposite direction.

8. Expansion Joints

Expansion joints should be installed at all "changes in plane" of the mosaic and where the mosaic meets an adjoining surface, such as in a corner. Fill these space(s) with a silicone caulking sealant in place of grout to create expansion joints at these locations.

9. Cleaning

The mosaic should be ready to be cleaned about 30-60 minutes after grouting.
Use a sponge and clean water and scrub in a circular motion, removing excess grout and smoothing all joints. Continue to wipe down the tiles until clean.

NOTE: Cleaning methods vary based upon the type of grout used in the installation. For example, a urethane grout must be cleaned earlier and more frequently that cementitious grout. Please follow the cleaning instructions provided by the grout manufacturer.